Network Video Solution

Converting Analog CCTV to Digital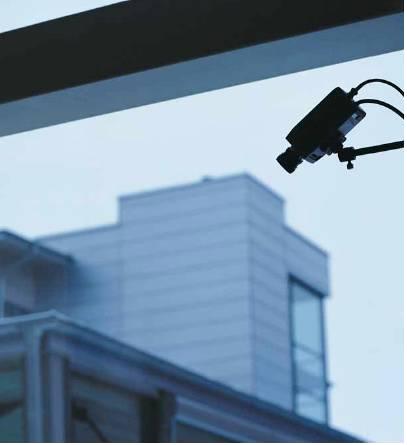 The CCTV market is well established and has been of great benefit to many companies in recent years. However, CCTV makes use of analog technology, which will be phased out over time as digital technology takes over. The opportunities CCTV offers for remote monitoring are limited. It requires dedicated and expensive cabling, and is only available to a "single user". By contrast, network video solutions offer unlimited remote monitoring, advanced image management, requires less dedicated expensive cabling, can be accessed by many users, and is based on digital technology.
By providing solutions for converting analog images into an easily distributed digital format,
helps users take a strategic step toward the development of a more open digital system, for a relatively small investment.
can help you cost- effectively bridge the gap between analog and digital technology.
Extend your CCTV system
If your existing system is analog, you can cost-effectively IP-enable it by adding a
video server. If your requirements are more far reaching, another solution would be to place the video server between the camera and the switch, giving full network control over the camera without affecting your existing installation.
Enhance your system
If you already have analog cameras connected to a
video server, this system can be complemented by one or several
network cameras. Advanced network cameras, like the NC2420 Network Camera, include both coaxial and Ethernet interfaces and transmit images over both analog and digital systems simultaneously.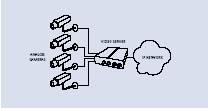 A video server is a simple way to enhance your CCTV system.