Company Profile
Since 1983 we have been actively engaged in the fields of computer and communication, and today we are totally devoted to the emerging of the most demanding information technology industry.
Success is about communication. Sentron is about making it easier. We offer better ways of sharing information - locally, remotely and over the Internet. Sentron's solutions set the standard for efficient and effective communications in an information-hungry age. Our systems are known for their reliability, performance and flexibility. With Telephony, Fax Server, Internet Security, Internet Access, Remote Access, Remote Monitoring and Workgroup Collaboration solutions, Sentron has the right solution at all time.

Our renowned

solution provides toll-free voice and fax communications over the Internet or Intranet. By integrating voice and fax into your existing data network, you can realize substantial savings on inter-office long distance toll charges. Our system is available in one, two, four, eight-port analog and T1/E1/BRI/PRI digital versions, which connect directly to phones, fax machines, key systems, or a PBX to provide real-time, toll-quality voice connections to any office on your VOIP network.

Fax is inevitably still one of the most indispensable ways of communication in today's business world. Our

is a complete, highly economical, easy-to-use network fax server solution. It allows you to receive faxes as e-mails wherever you are and send faxes from any application that can print. The unique DID feature enables every member of your company to possess a private fax number for security, convenience and cost savings.
In today's digital economy, proprietary information is your company's most valuable asset. The growth of the Internet has greatly influenced the ease and speed with which information is shared. While yesterday's challen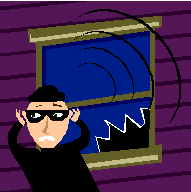 ge was to keep in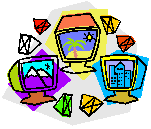 formation secure, today's challenge is to make this information accessible. Let's face it, what good is protected information if your users can't get to it? Our

or

solution provides you with state-of-art security and user accessibility, a vital combination for today's successful business model. By uniting the most advanced tunneling, encryption and firewall technologies with intuitive management and authentication tools, we provide you an incomparable solution: impeccable security, user transparency and data accessibility. Leverage VPN technology to secure your environment over the Internet, extranets, intranets or private networks. Our solution safeguards your information and, at the same time, provides the flexibility needed to keep your users productive, no matter where they are.

Whether you require dial-up remote access for a handful of users or hundreds of users, Sentron provides scalable stand-alone and server-based solutions to meet your application needs and your budget. The broad selection of our

solution gives you the flexibility to support analog and ISDN dial-in sessions, while easily integrating with leading network server environments, including Microsoft, Novell,Citrix, SCO and Linux. Our solution provides easy device management through a web browser or our user-friendly management applications. Sentron understands the power of extending your network across the country or around the world.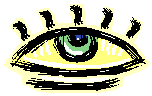 With
, you can now access real-time video images at any time from any computer anywhere, saving you time and traveling costs. The video can also be stored at remote locations for convenience and/or security. Whether your application is for remote monitoring, video surveillance or web attractions,
is always the right solution at all time.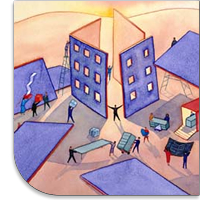 As the pace of today's business practice is moving faster and faster, you must keep up your efficiency to meet the greater challenge.

is a ready-to-work Groupware application suite that is easy to use and can improve productivity of co-operative work within your workgroup or your whole organization.
At Sentron, we've built our reputation on product reliability, service support quality and our customer - centric approach, i.e. listening to our customers and anticipating their needs. Put our experience to work for you!