Low Cost Telephony Solution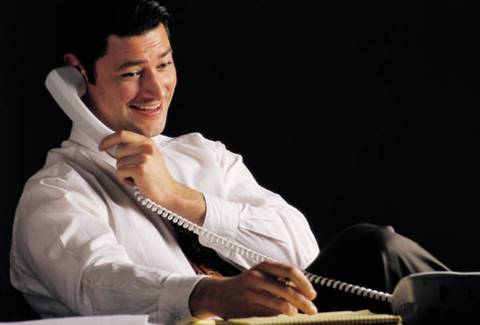 is a cost-effective telephony solution based on a series of low cost voice over IP gateways that provide you predictable, real-time, toll-quality voice and fax communication over your existing IP data network or the Internet. This turnkey solution can meet your tightest budget for saving money on long distance interoffice voice and fax communications.

supports industry-standard protocols to ensure optimum interoperability and voice quality. It supports the standards-based protocol, H.323, for sending voice over the Internet/Intranet/VPN networks and G.723/G.729 and other standard voice compression algorithms for voice quality that rivals the PSTN. In addition, Differentiated Services (DiffServ) protocol support allows you to prioritize voice over data traffic providing the quality of service (QoS) you expect.

works with your current equipment and not around it. You don't have to change your PBX, data network or Internet access to implement this solution. It is also virtually transparent to users. To place a call to a remote office, simply pick up your desk phone, and dial the access number for the remote VOIP gateway. When you receive a second dial tone, dial the interoffice extension number, and you're connected.
There are two types of

VOIP gateways available:
Remarks: For a more sophisticated telephony solution, please see

for details.